Information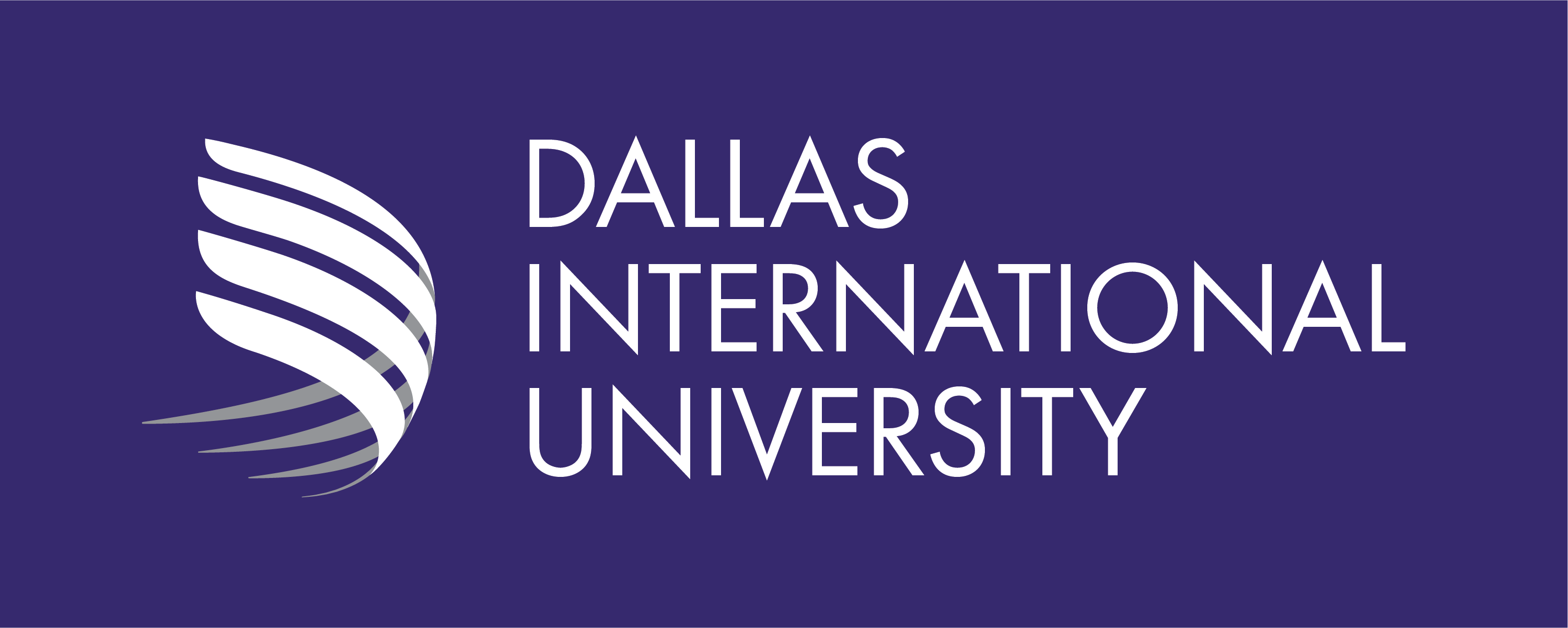 Announcements
Upcoming Events

Mask wearing is optional.
If you are symptomatic -- whether cold, virus, flu -- stay home until you are well. /COVID Dashboard


Registration for Fall 2022 is currently OPEN.

Registration for Spring 2023 OPENS September 1, 2022.

See Course Schedule for details

May Term 2022: May 6-June 3
May-EX Term 2022: May 6-Aug 4
Summer Term 2022: June 7-Aug 4
Year Term 22-23: June 7, 2022-June 2, 2023
Spring Term 2023: Jan 11-May 4

Registrar's Office Announcements

The Textbook List link is available on the Campus Café HOME page. Please log in to Campus Cafe above.
FINANCIAL AID APPLICATION DEADLINE: April 1
(Award year includes upcoming May, MayEX, Summer, Fall and Spring Terms.)

For ADD, DROP, OR REFUND guidelines, please review the Register for classes page, then click "4. Course Changes."


PAYMENTS: Dallas International University accepts e-transfer checks, cash, money order, or credit/debit payments through PayPal. *(A 3% fee is added for PayPal payments).

Please make checks payable to Dallas Int'l University and mail or deliver to the Dallas Int'l University Cashier, 7500 W. Camp Wisdom Road, Dallas, TX 75236.